Requirements and National Accreditation Symbols for Certification Bodies and their Certified Client
RULES FOR THE USE OF LOGO OR MARK IN ADVERTISING AND PUBLICITY as defined in IAF-GD2-2005 Guide 62.
The use of Logo is governed by the ASRICERT Indonesia conditions and instructions applicable to use of logo. The use of accreditation and certification marks by certified companies.
Before using the certification mark, registered clients are requested to ensure that they comply with the following rules. If in any doubt please contact the ASRICERT office for further clarification.
ASRICERT Indonesia should allow neither the accreditation mark nor the ASRICERT mark to be used on products if only the quality management system of the organization has been certified /registered. Use of the mark on products implies product certification.
ASRICERT Indonesia should avoid use of the same mark to indicate different systems of conformity certification/registration (for example product certification and management system certification/registration) and should avoid confusion between the meanings of its own marks if there are more than one.
The certification mark may only be used by registered clients of ASRICERT Indonesia issued with an accredited certificate.
Marks other than the testing and calibration marks may not be used on test calibration reports and certificates, respectively.
The national accreditation symbols shall not be used in any way that might mislead the reader about the state of an accredited organization or imply in such a manner that certification applies to activities that are outside the scope of certification.
The company's scope of registration is detailed on the Certificate of Registration. The certificate also gives information regarding the company name and registration address. Any subsidiary companies and addresses not included on the certificate are not covered by registration.
The accreditation mark as illustrated below may be printed in black and white or alternatively in a single colour, which should be the predominant ink colour of the document, or, in the case of a pre-printed letterhead, the predominant ink colour of the letterhead.
The certification mark may only be used in correspondence, advertising and promotional material, which relates to the company's scope of registration. Please contact ASRICERT prior to printing if there is any doubt regarding the intended use.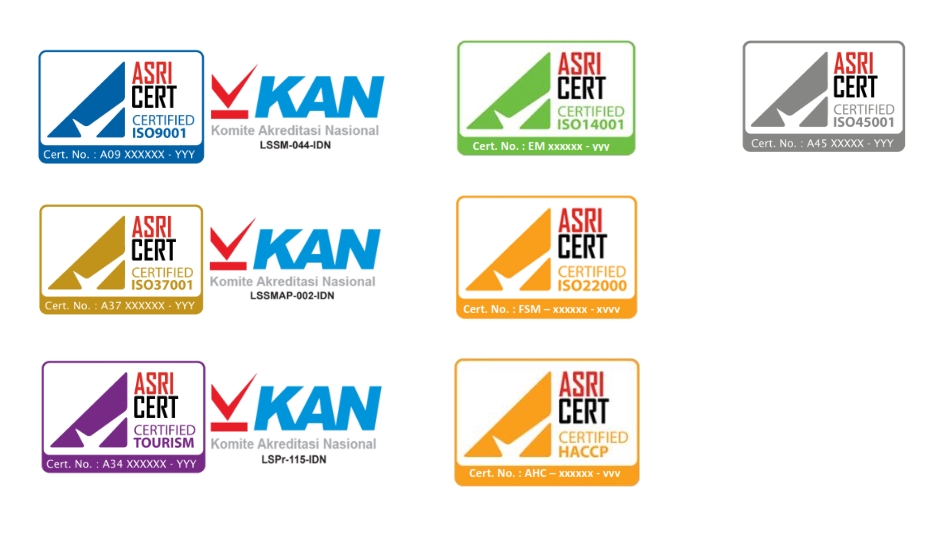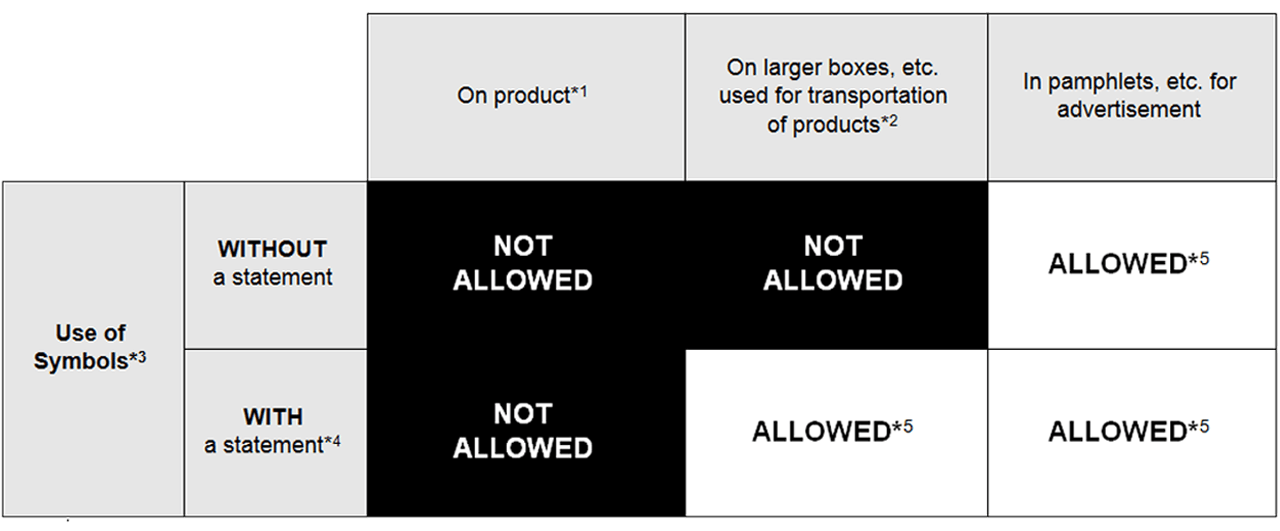 | | |
| --- | --- |
| *1 | This could be a tangible product itself or product in an individual package, container, etc. In the case of testing / analysing activities, it could be a test / analysis report. |
| *2 | This could be over-packaging made of cardboard etc. that can be reasonably considered as not reaching end users. |
| *3 | This applies to marks that have a specific form including some basic description of its applicability. A statement in words alone does not constitute a mark in this sense. Any such wording should be true and not mislead. |
| *4 | This could be a clear statement that "(This product) was manufactured in a plant whose quality management system is certified/registered as being in conformity with ISO 9001". |
| *5 | When using symbols or logos, adequate attention should be paid to avoid infringement of clauses 3.1.1.2 d) and 3.7 of ISO/IEC Guide 62. |