National Accreditation Body of Indonesia (KAN)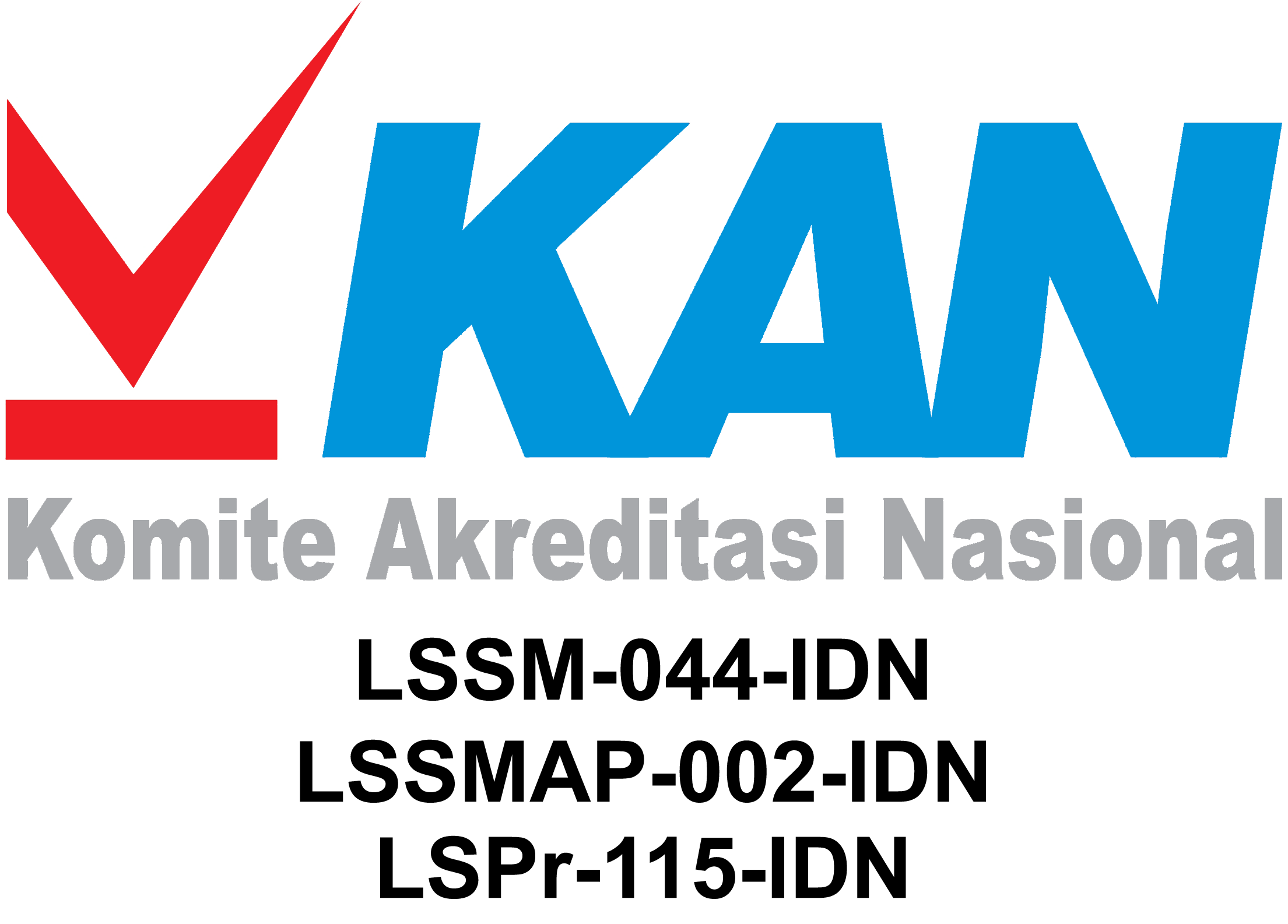 Accreditation is an endorsement of a certification body's independence, credible, competence, consistency, and impartiality. It enables the certification body to use the mark of accreditation and to offer its services with confidence nationally and worldwide.
Accreditation approves credentials of a certification body to deliver its services across the globe.
ASRICERT Indonesia Certification Body holds management system certification in accordance SNI ISO/IEC 17021-1:2015 and SNI ISO/IEC 17065:2012, that it has been accredited by National Accreditation Body of Indonesia (Komite Akreditasi Nasional-KAN) for
SNI ISO 9001 certification (LSSM-044-IDN);
SNI ISO 37001 certification (LSSMAP-002-IDN); and
Tourism requirements for hotel certification (LSPr-115-IDN).
Accreditation gives you confidence that ASRICERT Certification Body you have chosen that has experience, expertise, and professional to conduct certification audit activities.